Gavin Williamson sacking: PM says security council leak matter 'closed'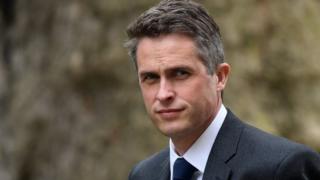 The government does not think it necessary to refer the National Security Council leak to the police, the PM's de facto deputy says.
Responding to calls from MPs for a police inquiry, David Lidington said the PM considered the matter "closed".
He said Gavin Williamson – sacked on Wednesday as defence secretary – had not been accused of a criminal offence, but had lost the PM's confidence.
Mr Williamson strenuously denies being the source of the leak.
He was sacked following an inquiry into the leak, which led to reports in the Daily Telegraph on plans to allow Chinese company Huawei to help build the UK's 5G network.
Opposition MPs have said there should be an investigation into whether the Official Secrets Act had been breached.
But Mr Lidington told the Commons: "The prime minister has said she now considers that this matter has been closed and the cabinet secretary does not consider it necessary to refer it to the police.
"But we would of course co-operate fully should the police themselves consider that an investigation were necessary."
---
Although it's usually up to the police to decide whether to launch criminal investigations, alleged leaks of government information are dealt with differently.
After 2008, when Scotland Yard became embroiled in a huge row over an inquiry into Home Office leaks, which resulted in the arrest of MP Damian Green, strict procedures were put in place.
The guidelines suggest leaks should be investigated within Whitehall first and referred to police only if there's evidence of a serious crime or an offence under the Official Secrets Act.
The threshold for police involvement is "high" and the "proportionality", "likely outcomes" and other ways of "resolving" the issue must be considered.
Even if the Metropolitan Police, the lead force on leaks inquiries, was to become involved, it would first have to assess the allegations and liaise with legal experts before deciding whether and how to investigate.
Given other demands facing the force, and its troubled history of examining alleged wrongdoing by ministers and MPs, a politically charged leaks investigation is the last thing it needs.
---
Mr Lidington said the prime minister was "the ultimate judge of the standards of behaviour expected of a minister".
He said ministers should "shut up" after National Security Council and cabinet meetings, appearing to echo Mr Williamson's words when he told Russia to "go away and shut up" soon into his job as defence secretary.
Mr Lidington said Mr Williamson had "not been accused of any criminal offence" but had "lost the confidence of the prime minister", who by sacking him "acted within the ministerial code".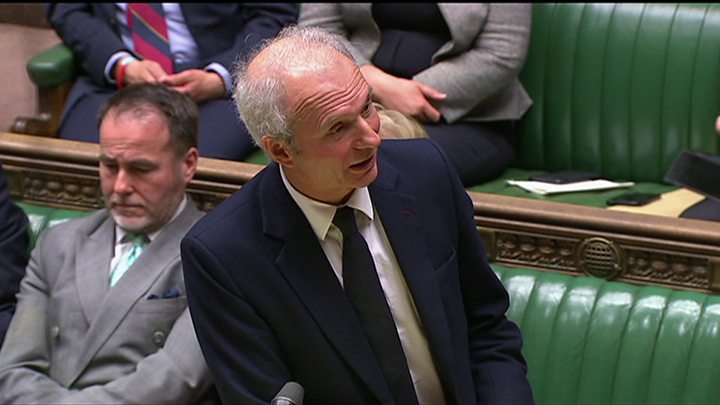 Foreign Secretary Jeremy Hunt, speaking during a visit to Ethiopia, said it was a "very, very important principle of our system" that police, rather than politicians, decide whether to investigate further.
But Labour deputy leader Tom Watson, who called for a police investigation, said: "In response to receiving the most brutal sacking I can think of, (Mr Williamson) has protested his innocence.
"Therefore this matter cannot be, as the prime minister says, closed."
Conservative MP Sir Desmond Swayne argued the process had not been fair, saying: "Natural justice requires that the evidence is produced so that [Mr Williamson's] reputation can be salvaged or utterly destroyed, doesn't it?"
Before Mr Lidington made his statement to the Commons, his parliamentary private secretary was photographed holding a document – seemingly intended to be hidden from view – stating that the prime minister's decision "does not affect" Mr Williamson's membership of the Privy Council.
The body, whose members are referred to as "right honourable", is made up of about 600 people, including past and present cabinet ministers.
Meanwhile, Metropolitan Police Commissioner Cressida Dick said the force would "look at any complaint" made regarding the leak, but it had received no referral from the Cabinet Office.
She said there was a "formal process" for dealing with alleged breaches of Official Secrets Act and police needed a referral.
---
What is the Official Secrets Act 1989?
Disclosure of official information relating to security and intelligence by a "Crown servant" – including government ministers – can be illegal.
For it to be an offence the disclosure has to be damaging and done without lawful authority (ie not as part of the person's official duties).
Being found guilty of this carries a sentence ranging from a fine to two years in prison.
If the police were to launch an investigation, the Attorney General Geoffrey Cox would decide whether there was to be a prosecution.
Read more: What is the Official Secrets Act?
---
An inquiry into the leak began after the Daily Telegraph reported on the council's confidential discussions – including warnings from several cabinet members about possible risks to national security over a deal with Huawei.
At a meeting with Mr Williamson on Wednesday evening, Theresa May told him she had information that suggested he was responsible for the unauthorised disclosure.
In a letter confirming his dismissal, she said: "No other credible version of events to explain this leak has been identified."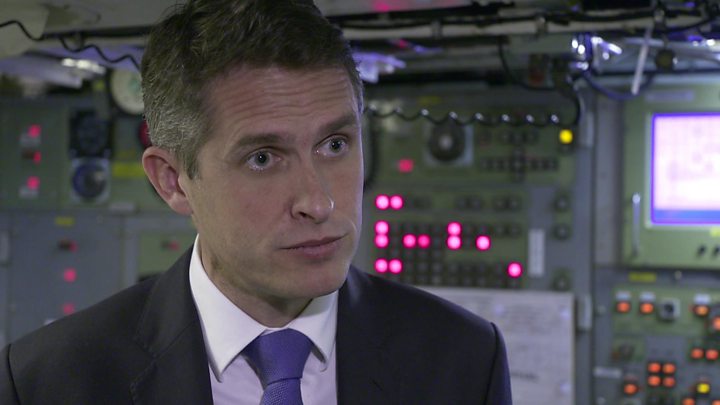 In response, Mr Williamson – defence secretary since 2017 – wrote he was "confident" that a "thorough and formal inquiry" would have "vindicated" his position.
"I appreciate you offering me the option to resign, but to resign would have been to accept that I, my civil servants, my military advisers or my staff were responsible: this was not the case," he said.
BBC political editor Laura Kuenssberg said sources close to the former defence secretary had told her Mr Williamson talked to Daily Telegraph's deputy political editor, Steven Swinford, but "that absolutely does not prove" he leaked the story to him.
The National Security Council is made up of senior cabinet ministers and its weekly meetings are chaired by the prime minister, with other ministers, officials and senior figures from the armed forces and intelligence agencies invited when needed.
It is a forum where secret intelligence can be shared by GCHQ, MI6 and MI5 with ministers, all of whom have signed the Official Secrets Act.
There has been no formal confirmation of Huawei's role in the 5G network and No 10 said a final decision would be made at the end of spring.
The US has been campaigning hard among allies to exclude the Chinese telecoms giant Huawei from delivering 5G, because of its security concerns.
Huawei has denied there is any risk of spying or sabotage, or that it is controlled by the Chinese government.
Penny Mordaunt has taken over as defence secretary – the first woman in the role – and prisons minister Rory Stewart is replacing her as international development secretary.