Brexit: Theresa May plans 'bold offer' to get support for deal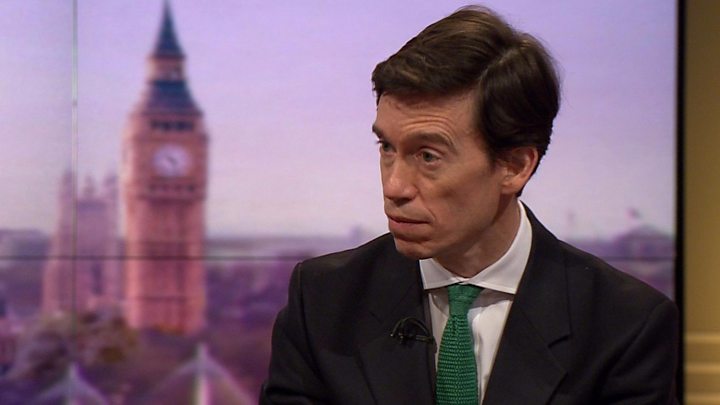 Theresa May has said a "new and improved" Brexit deal will be put to MPs when they vote on the EU Withdrawal Agreement Bill in early June.
Writing in the Sunday Times, Mrs May said the bill will be a "bold offer".
Cabinet minister Rory Stewart told the BBC he hoped extra guarantees on workers' rights would enable "sensible" Labour MPs to support the government.
But Jeremy Corbyn said Labour would oppose the bill and it was "very difficult" to see it making progress.
While he would consider new proposals "very carefully", he said what was being talked about did not appear "fundamentally different" from what was already on the table.
Scottish First Minister Nicola Sturgeon said support in Scotland for staying in the EU had strengthened since the 2016 referendum – when 62% of voters backed Remain – and voters should send a clear message about this in Thursday's European elections.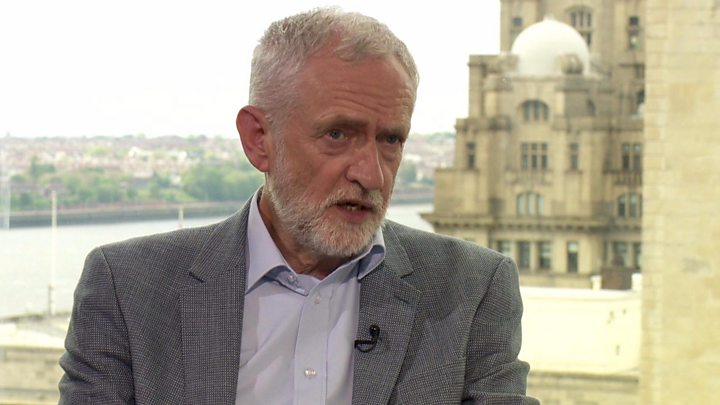 Mrs May announced this week that MPs would vote on the bill – which would bring the withdrawal agreement into UK law – in the week beginning 3 June. If the bill is not passed, the default position is that the UK will leave the EU on 31 October without a deal.
Labour has said it will vote against the bill after talks with the government on trying to agree a compromise acceptable to its MPs broke down.
The bill risks failing to clear its first parliamentary hurdle, with many Conservative Brexiteers, as well as the DUP, SNP and Liberal Democrats, also opposed.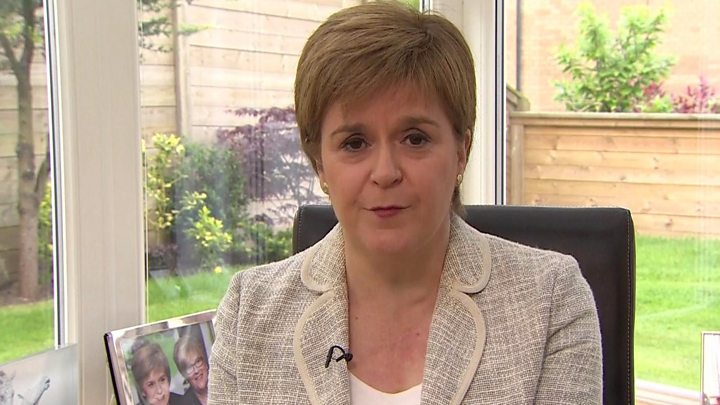 But in her Sunday Times piece, Mrs May said she will "not be simply asking MPs to think again" on the same deal that they have repeatedly rejected – but on "an improved packaged of measures that I believe can win new support".
The PM said she wanted MPs to consider the new deal "with fresh pairs of eyes – and to give it their support".

Check the small print
By Jonathan Blake, political correspondent
With any sales pitch that sounds like it's too good to be true, it's important to check the small print.
And so with Theresa May's promise of a "new and improved" Brexit deal – MPs will be wondering what exactly has changed.
A promise of a further referendum would win plenty of support from Labour but Downing Street's ruled that out.
Changes to the Withdrawal Agreement, including the Northern Ireland backstop, would sway the DUP and many of her own MPs, but the EU won't agree to that.
Additions on workers' rights and environmental protections might be enough to sway a few Labour votes.
And there may be – after a series of votes in Parliament – some movement on the UK's future customs relationship with the EU, but that is as likely to turn off Tory MPs as it is to woo the opposition.
Not for the first time there appear to be no good options for Theresa May.
But a "bold offer" is quite a promise to make, and if her deal has a hope of passing, she will somehow have to live up to it.
Rory Stewart, who is the international development secretary, suggested the two main parties were "about half an inch apart" on the three main issues under discussion – protecting employment rights and environmental standards and having a strong trading relationship with the EU and the rest of the world.
"None of us want to remain in the European Union, none of us want a no-deal Brexit which means logically there has to be a deal," he said.
"We're in the territory of a deal and where we need to focus is Parliament and particularly getting Labour votes across – maybe not Jeremy Corbyn's vote but there are many other moderate, sensible Labour MPs that we should be able to bring across."
'Not different'
While Labour "reserved the right" to consider new proposals, Mr Corbyn said the official talks were at an end and he would not hand ministers a "blank cheque"
Any agreement, he said, must include the scope for future governments to exceed the EU's employment and environmental standards not just keep pace with them.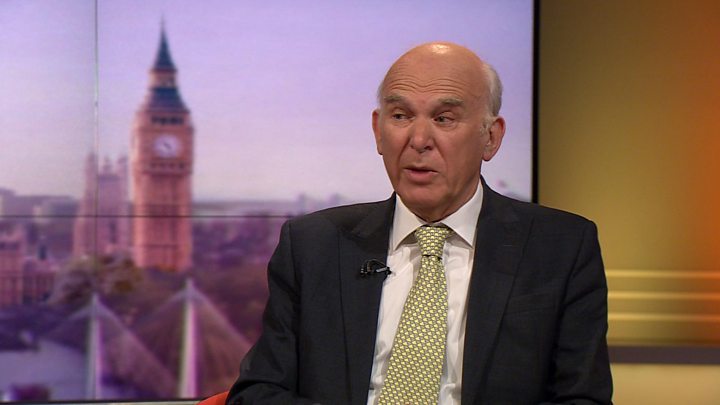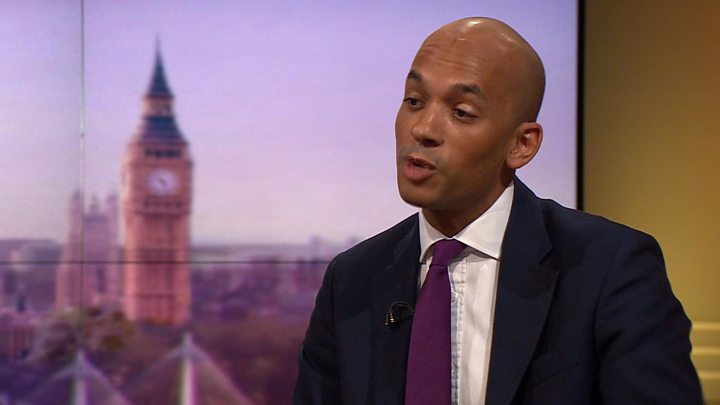 On the issue of another referendum, he said Labour had kept the option on the table but any vote would have to be on a "credible" deal – which he suggested did not exist right now.
Liberal Democrat leader Sir Vince Cable said he would be prepared to support the bill if the government agreed to give the public the final say on the terms of exit in a referendum.
He told the BBC's Andrew Marr his party had discussed the "practicalities" of holding another public vote and it was possible before the 31 October deadline.
"We need a proper referendum that will come to a resolution on the issue, with remain on the ballot paper."
'National emergency'
But Change UK spokesman Chuka Umunna said there was "simply not enough time" to hold a referendum before 31 October.
Given it was "almost certain" the Withdrawal Agreement Bill would be defeated, he said the only option was for the the UK to stop Brexit by revoking Article 50.
"We are facing a national emergency," he told Andrew Marr.
"What would be undemocratic would be imposing a no-deal Brexit on the British people that there is not a mandate for."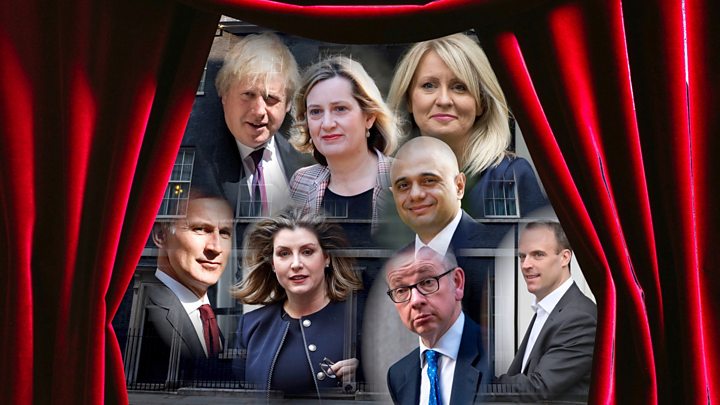 A cabinet meeting on Tuesday is to consider plans for another series of "indicative votes" by MPs to establish which proposals could command a majority.
Asked if he would accept anything backed by Parliament, which has so far failed to unite behind an alternative, Mr Corbyn said it was "very unlikely" to resolve the impasse.
"The government has to come up with legislation, through negotiation with the EU," he said.
"The idea that they can produce a bill at the beginning of June and get it through all its stages by the end of July is very very unlikely."
Brexit had been due to take place on 29 March. But the UK was given an extension until 31 October after MPs three times voted down the withdrawal agreement Mrs May had negotiated with the EU – by margins of 230, 149 and 58 votes.