Brexit: PM says MPs have 'one last chance' to back her deal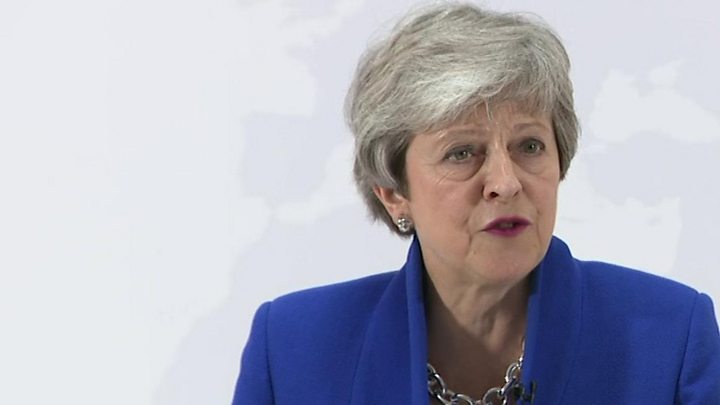 Theresa May has said MPs have "one last chance" to deliver Brexit, urging them to back what she called a "new deal".
MPs will get a vote on whether to hold another referendum if they back the EU Withdrawal Agreement Bill, she said.
The bill also contains new guarantees on workers' rights, environmental protections and the Northern Irish border, as well a customs "compromise".
Labour said it was a "rehash" of existing plans and Tory Brexiteers took to social media to vent their anger.
Jacob Rees-Mogg said what was on offer was "worse than before", while Boris Johnson said the proposals contravened the party's 2017 general election manifesto, which ruled out the UK remaining in a customs union with the EU.
He tweeted: "We can and must do better and deliver what the people voted for."
MPs have rejected the withdrawal agreement negotiated with the EU three times and attempts to find a formal compromise with Labour also failed.
In what is seen as a last roll of the dice, Mrs May is now bringing the Withdrawal Agreement Bill – legislation required to bring the agreement into UK law – to Parliament in early June.
In a speech in London, the PM implored MPs to come together, saying a negotiated exit from the EU would be "dead in the water" if they rejected the plan.
"I have compromised, now I ask you to compromise too," she said, adding that she had even "offered to give up the job I love earlier than I would like".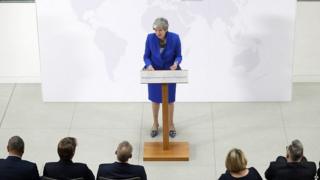 Mrs May said the deadlock over Brexit was having a "corrosive" impact on political debate in the country and was stopping progress in other areas.
"The majority of MPs say they want to deliver the result of the referendum… and I believe there is now one last chance to do that," she said.
The key points of the PM's revised plan are:
While she personally opposed another referendum on the terms of Brexit, the PM said she recognised the "genuine and sincere" feelings on the issue in Parliament.
She urged MPs to back the Withdrawal Agreement Bill at its first parliamentary hurdle and then "make the case" for another public vote when the bill was examined in detail later.


Did the prime minister just make it worse? It hardly seems that would have been possible.
Her agreement with the EU had been sharply kicked out several times by MPs. She'd promised that she would quit and get out of the way if that bought more support. Then she took the risk of talking to the political enemy to try to get a different deal.
But those measures failed – leaving her hope this time to dangle a bauble to each of Parliament's different Brexit tribes in the much more extensive plan of how she'd actually put our departure into law.
But even before she started talking, many MPs simply weren't listening.
Members of the cabinet, which earlier backed the plan, said they hoped the fresh concessions would galvanise Parliament.
International Trade Secretary Liam Fox said it was "crunch time" and by backing the bill, MPs would be able to shape "what sort of Brexit they want".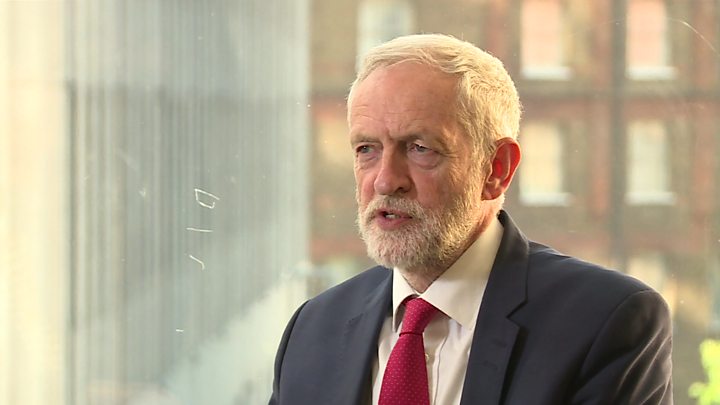 But there was an under-whelming reaction from Labour MPs whom the PM was hoping to win over.
Lisa Nandy, the Wigan MP who has said she could be persuaded to back a deal which maintained frictionless trade and employment rights, said the offer was "very weak".
"What she seems to be offering is for Parliament to go round the same track that we have been round before," she said.
And Peter Kyle, who has made his support conditional on a referendum, said Mrs May's promises could easily be reversed by her successor.
He said what was being offered was a "strange complex process" rather than a "clean, simple confirmatory ballot on her deal".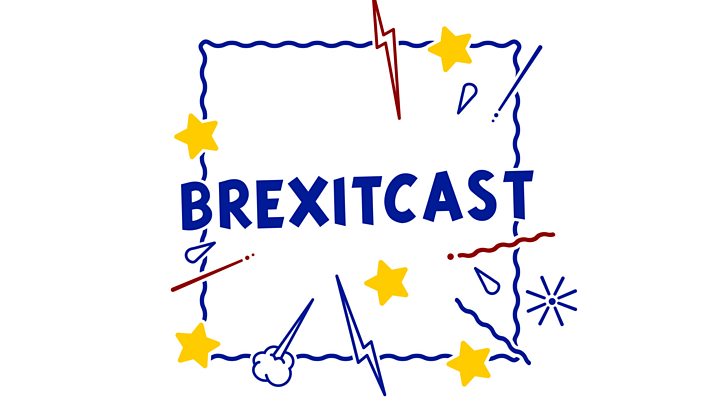 Jeremy Corbyn questioned whether any of it could be delivered given Mrs May had a short time left in office.
"It's basically a rehash of what was discussed before and it doesn't make any fundamental moves on market alignment or the customs union or indeed protection of rights," he said.
Tory Brexiteers responded with dismay. Conor Burns, a former ministerial aide to Boris Johnson, said the bill should not now be tabled.
Iain Duncan Smith said it left the EU "firmly in control of our destiny" while Anne-Marie Trevelyan accused Mrs May of "trying to ram her botched deal through on Labour votes by keeping us in the customs union and allowing Brussels to dictate our future trade policy".
Northern Ireland's Democratic Unionists, who keep Mrs May's government in power, said the plans were still "fundamentally flawed".
The SNP said they could not support any plan which took the UK out of the single market while the Lib Dems said Mrs May did not have the political authority to guarantee any of her proposals would ever happen.
Speaking at a Brexit Party European election rally in London, Nigel Farage said the PM had "surrendered almost everything".