Ricardo Dos Santos: 'Police stop happened so quickly'
Sprinter Ricardo Dos Santos published a series of video tweets of him being pulled over and questioned by police. …
Notice
: Trying to get property 'display_name' of non-object in
/home/techyesp/public_html/wp-content/plugins/google-analytics-dashboard-for-wp/includes/popular-posts/class-popular-posts.php
on line
353
Notice
: Trying to get property 'display_name' of non-object in
/home/techyesp/public_html/wp-content/plugins/google-analytics-dashboard-for-wp/includes/popular-posts/class-popular-posts.php
on line
353
Notice
: Trying to get property 'display_name' of non-object in
/home/techyesp/public_html/wp-content/plugins/google-analytics-dashboard-for-wp/includes/popular-posts/class-popular-posts.php
on line
353
Notice
: Trying to get property 'display_name' of non-object in
/home/techyesp/public_html/wp-content/plugins/google-analytics-dashboard-for-wp/includes/popular-posts/class-popular-posts.php
on line
353
Notice
: Trying to get property 'display_name' of non-object in
/home/techyesp/public_html/wp-content/plugins/google-analytics-dashboard-for-wp/includes/popular-posts/class-popular-posts.php
on line
353
Notice
: Trying to get property 'display_name' of non-object in
/home/techyesp/public_html/wp-content/plugins/google-analytics-dashboard-for-wp/includes/popular-posts/class-popular-posts.php
on line
353
Notice
: Trying to get property 'display_name' of non-object in
/home/techyesp/public_html/wp-content/plugins/google-analytics-dashboard-for-wp/includes/popular-posts/class-popular-posts.php
on line
353
Notice
: Trying to get property 'display_name' of non-object in
/home/techyesp/public_html/wp-content/plugins/google-analytics-dashboard-for-wp/includes/popular-posts/class-popular-posts.php
on line
353
Notice
: Trying to get property 'display_name' of non-object in
/home/techyesp/public_html/wp-content/plugins/google-analytics-dashboard-for-wp/includes/popular-posts/class-popular-posts.php
on line
353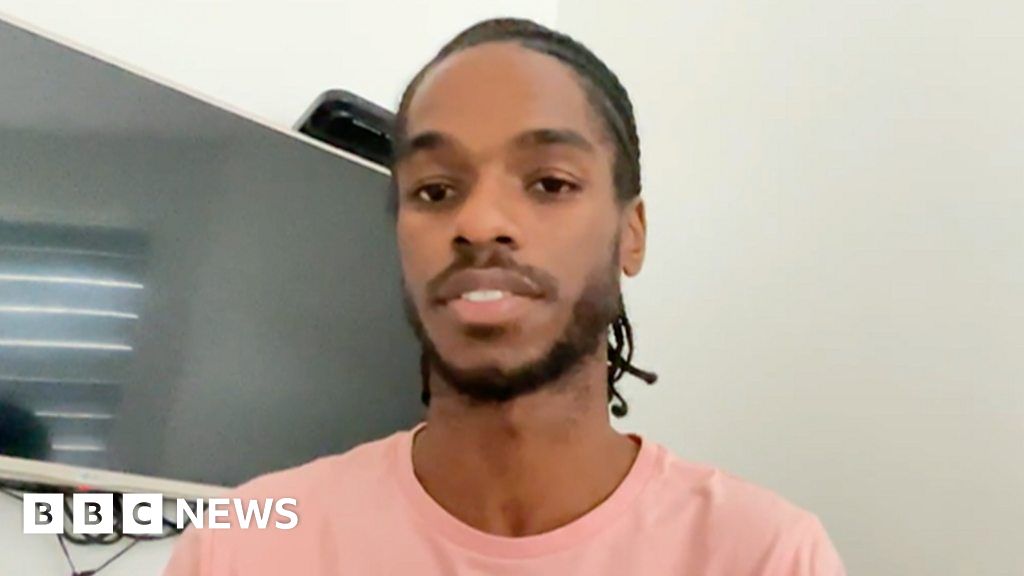 An athlete who was allegedly racially profiled during a stop and search has said he was pulled over for a second time by armed police officers.
Sprinter Ricardo Dos Santos published a series of video tweets of him being pulled over and questioned by police in Paddington, west London, at 04:00 BST on Sunday.
Speaking to Radio 5 Live's Naga Munchetty, Mr Dos Santos said the police stop "happened so quickly".
"It went from driving at the speed limit to within a matter of seconds putting their foot down and coming in front of me, it took me a while to process what is going on."
The Met said officers were concerned the driver may have been using a phone.
In a statement on Monday, the force said: "We have now recorded this matter as a public complaint.
"We have also referred it on a voluntary basis to the Independent Office for Police Conduct (IOPC), recognising the public interest."