Angels, LHP Anderson agree to deal, sources say
Lefty Tyler Anderson turned down a qualifying offer from the Dodgers to join the Angels on a 3-year deal expected to…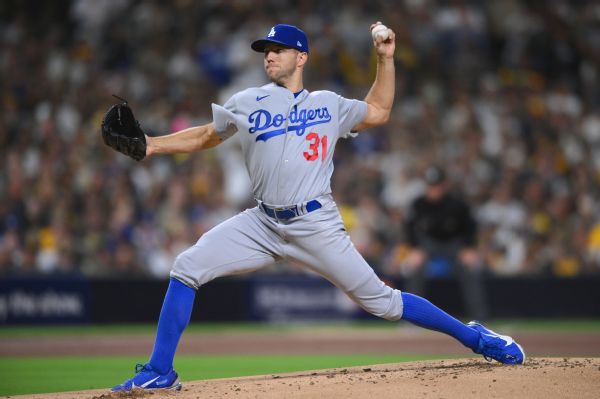 Left-hander Tyler Anderson and the Los Angeles Angels are in agreement on a three-year deal that's expected to be in the $39 million range, sources told ESPN's Jeff Passan on Tuesday.
Anderson turned down a one-year, $19.65 million qualifying offer from the Dodgers to join the Angels.
The Angels will lose their second-round pick while Dodgers get a pick after the fourth round.
Anderson, 32, was 15-5 with a 2.57 ERA in 30 appearances, including 28 starts last season. He recorded 138 strikeouts and 34 walks and finished the first half of the season with a 10-1 record and a 2.96 ERA.