NHS Wales: 'I had to carry my grandfather into hospital'
Steve Parsons ended up carrying his grandfather on his shoulder due to chronic ambulance shortage. …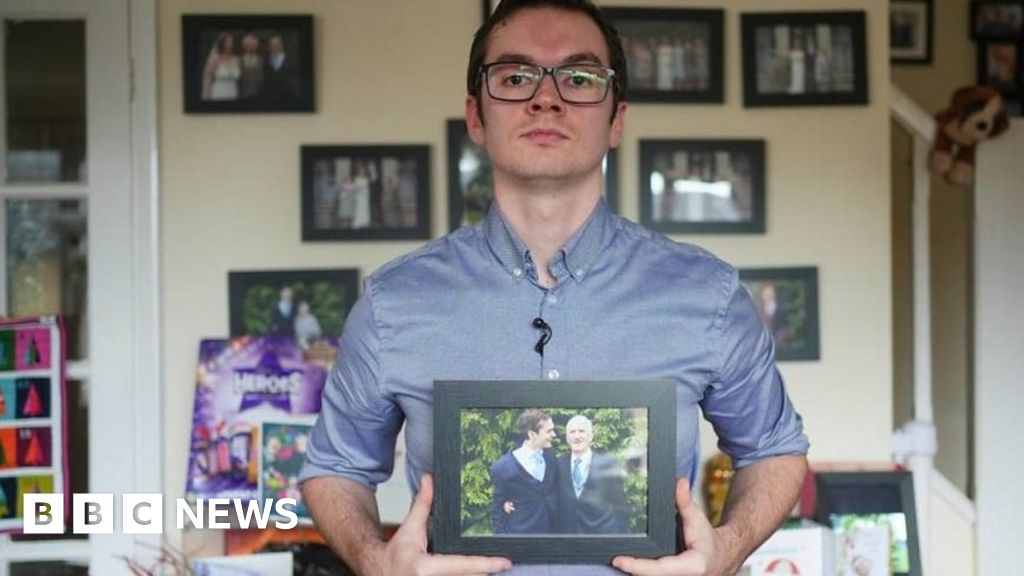 A man was forced to carry his grandfather into hospital due to a chronic ambulance shortage.
Steve Parsons's grandfather collapsed at his home in Monmouthshire but was advised to take him to hospital himself as no ambulances were available.
On their way to the Grange Hospital in Torfaen, the 83-year-old suffered a cardiac arrest.
Fortunately a passing nurse helped save his life with CPR however his family said they were traumatised by the experience.
"Something needs to change," said Mr Parsons, 31.
"No-one wants to be in a place where they are carrying a loved one across a car park yelling for help."