Cost of living: The father and son who write poetry for tough times
Winston "Mayor" Lindsay and his son, Zayden, perform poetry about socio-economic issues. …
Notice
: Trying to get property 'display_name' of non-object in
/home/techyesp/public_html/wp-content/plugins/google-analytics-dashboard-for-wp/includes/popular-posts/class-popular-posts.php
on line
353
Notice
: Trying to get property 'display_name' of non-object in
/home/techyesp/public_html/wp-content/plugins/google-analytics-dashboard-for-wp/includes/popular-posts/class-popular-posts.php
on line
353
Notice
: Trying to get property 'display_name' of non-object in
/home/techyesp/public_html/wp-content/plugins/google-analytics-dashboard-for-wp/includes/popular-posts/class-popular-posts.php
on line
353
Notice
: Trying to get property 'display_name' of non-object in
/home/techyesp/public_html/wp-content/plugins/google-analytics-dashboard-for-wp/includes/popular-posts/class-popular-posts.php
on line
353
Notice
: Trying to get property 'display_name' of non-object in
/home/techyesp/public_html/wp-content/plugins/google-analytics-dashboard-for-wp/includes/popular-posts/class-popular-posts.php
on line
353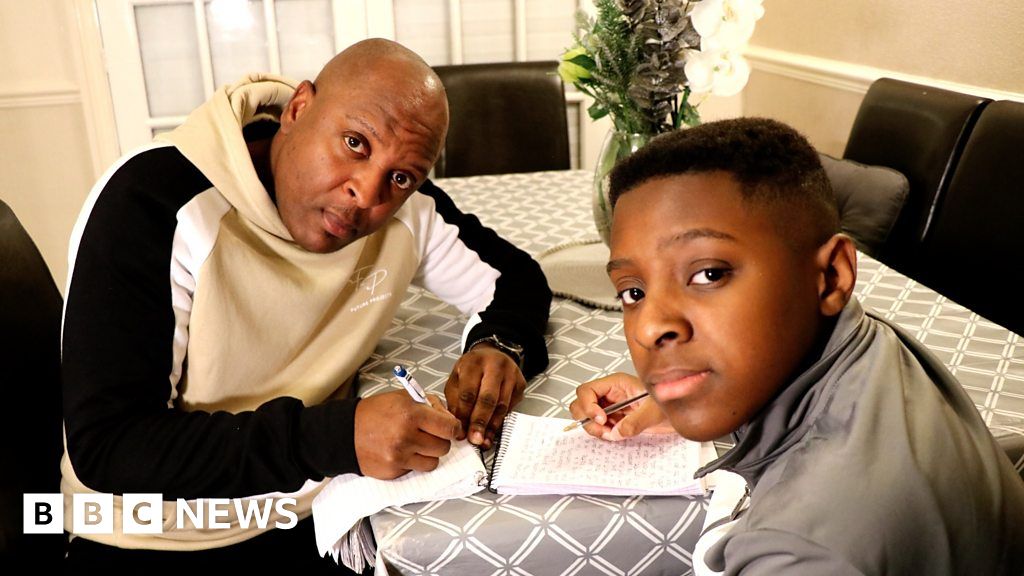 A father and son have been drawing crowds with their poetry about socio-economic issues.
Winston Lindsay – whose stage name is Mayor – and his son, Zayden, 15, perform poetry about topics including racism, knife crime and the poverty in Nottingham.
A full-time care worker, Mr Lindsay began writing and performing poetry after moving to Nottingham from Jamaica.
Inspired by his dad, Zayden also picked up the pen at just nine years old, and wrote a poem about being bullied.
"I always remember watching him perform and I would imagine myself on that stage performing in front of a lot of people but I never thought I'd actually do it," he said.
Video journalist: Alex Thorp
Follow BBC East Midlands on Facebook, on Twitter, or on Instagram. Send your story ideas to eastmidsnews@bbc.co.uk.