No majority for any of Brexit options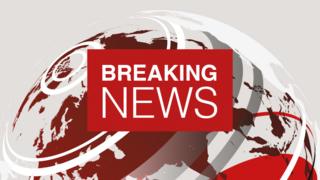 None of MPs' eight proposed options for Brexit have secured clear backing following a Commons vote.
Calls for a customs union with the EU were rejected by 272 to 264 votes while a call for a referendum to endorse any deal was rejected by 295 to 268 votes.
Brexit Secretary Steven Barclay said the results strengthened the government's view that their deal was the "the best option".
He told MPs it was clear there was no "simple way forward".
Labour's alternative plan for Brexit – including "close alignment" with the single market and protections for workers' rights – was defeated by 307 votes to 237.
Five other propositions – including backing for a no-deal exit, the so-called Common Market 2.0 plan, a proposal to remain in the European Economic Area and to stop the Brexit process by revoking Article 50 – all failed to secure the backing of a majority of MPs.
Conservative MP Sir Oliver Letwin, who oversaw the unprecedented process of indicative votes, said the lack of a majority for any proposition was "disappointing".
While he said he believed MPs should be allowed to have another go at reaching a consensus on Monday, he said this would not be needed if the PM's deal was approved before then.