UK jobless rate falls to lowest since mid-70s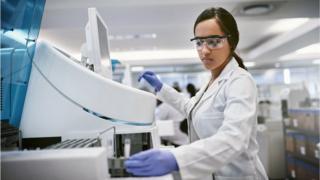 Britain's unemployment rate in the first three months of the year has fallen to 3.8%, the lowest rate since late 1974.
The Office for National Statistics said unemployment rates had been falling for the past five years.
For men the rate was 3.9% – it has not been lower since March to May 1975 – and for women it was 3.7% – the lowest since comparable records began in 1971.
Excluding bonuses, average weekly earnings for employees rose by 3.3%.
The ONS estimated that, for January to March 2019, 32.70 million people aged 16 years and over were in employment, 354,000 more than for a year earlier.
This increase was due entirely to more people working full-time, the ONS said.
The unemployment rate of 3.8% was last matched in the three-month period from November 1974 and was lower, at 3.7%, in the last three months of 1974.
Ben Brettell, senior economist, Hargreaves Lansdown said; "Just how low can [unemployment} go?
"The UK labour market has been remarkably resilient in the face of Brexit-related uncertainty. These are really strong numbers given the headwinds the economy is currently facing."